Violet Flame to Heal Body, Mind & Soul | Het Violette Vuur – Genezing voor lichaam, geest en ziel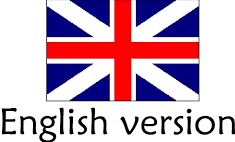 Once I was on a radio show in Atlanta, where I was interviewed by a clairvoyant. "You have a lot of violet light in your aura," he said. This has happened to me many times since 1961 when I first began using the violet flame. And it wasn't only psychics who noticed the violet. Hindu yogis and Buddhist monks also looked at my late husband, Mark, and me and asked where we had gotten "all of that violet" in our auras.
Of course, the violet light comes from the violet flame, which I learned about from Mark. Since he passed on in 1973, I have shared the secrets of the violet flame with thousands of people all over the world. When you learn these secrets, you too will have violet light in your aura.
The violet flame is more than violet light. It is an invisible spiritual energy that appears violet to those who have developed their spiritual vision. In previous centuries, knowledge of the violet flame was given only to a chosen few who had proven themselves worthy. Saints and adepts of East and West have long used the violet flame to accelerate their spiritual development, but this once-secret knowledge was not revealed to the masses until the twentieth century.
The violet flame has many purposes. It revitalises and invigorates us. It can heal emotional and even physical problems, improve relationships and make life easier. More important, the violet flame changes negative energy into positive energy, which makes it an effective tool for healing.
Today we are learning more than ever before about how disease can be rooted in our mental, emotional and spiritual states. By transforming negative thoughts and feelings, the violet flame provides a platform for our healing.
I call it the highest gift of God to the universe. I think you will agree once you try it for yourself.
---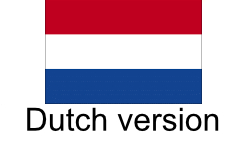 Ik was eens in een radio-uitzending in Atlanta waar ik werd geïnterviewd door een helderziende. 'U heeft heel veel violet licht in uw aura,' zei hij. Dit is mij sinds 1961, toen ik voor het eerst het violette vuur begon te gebruiken, vaak overkomen. Het waren niet alleen helderzienden die de violette kleur opmerkten. Ook yogi's uit de hindoetraditie en boeddhistische monniken staarden vaak naar wijlen mijn echtgenoot Mark en mij en vroegen waar wij 'al dat violet' vandaan hadden dat in onze aura's te zien was.
Natuurlijk komt het violette licht van het violette vuur, waarover Mark mij onderwees. Sedert zijn overlijden in 1973 heb ik de geheimen van het violette vuur met duizenden mensen over de hele wereld gedeeld. Als u deze geheimen ook leert kennen kunt u het violette licht ook in uw aura hebben.
Het violette vuur is meer dan violet licht. Het is een onzichtbare spirituele energie die als een violette kleur zichtbaar is voor degenen die hun spirituele oog hebben geactiveerd. In vorige eeuwen werd de kennis over de violette vlam slechts gegeven aan de enkele uitverkorenen die bewezen hadden die kennis waard te zijn. Heiligen en adepten van Oost en West gebruikten al lang het violette vuur om daarmee hun spirituele ontwikkeling te versnellen, maar deze eens geheime kennis werd tot aan de twintigste eeuw niet aan de massa doorgegeven.
Het violette vuur heeft vele kwaliteiten. Het geeft ons nieuw leven en versterkt ons. Het kan emotionele en zelfs lichamelijke kwalen genezen, menselijke relaties verbeteren en het leven eenvoudiger maken. Maar wat belangrijker is, is dat de violette vlam negatieve energie omzet in positieve energie, zodat het violette vuur een effectieve manier wordt om genezing te bewerkstelligen. Tegenwoordig ontdekken wij meer dan ooit tevoren dat ziekten hun oorsprong hebben in onze mentale, emotionele en spirituele gesteldheden. Het violette vuur kan een basis leggen voor genezing door de transformatie van negatieve gedachten en gevoelens.
Dit noem ik het grootste geschenk van God aan het universum. Ik denk dat iedereen het met mij eens zal zijn na er eenmaal zelf mee geëxperimenteerd te hebben.
---
Elisabeth Clare Prophet – Bron: Violet Flame to Heal Body, Mind & Soul, E.C. Prophet
Meer informatie: In het Engels een interactieve 'violet vuur' uitdaging:
Take the violet flame challenge: https://www.violetflame.com/violet-flame-challenge-new/
Meer weten over de violette vlam in het Nederlands: Te koop het boekje over de violette vlam: https://amethistpers.nl/product/violette-vuur/