The Summit Lighthouse publiceert de Leringen van de Opgevaren Meesters en doet wereldwijde outreach. De maandelijkse contributie wordt gebruikt om deze doelen te vervullen.
Op de website www.keepersoftheflame.org kun je je aanmelden als Keeper of the Flame. Het tekenen van de gelofte aan de hiërarch van de vrijheid, en de registratie vindt plaats bij onze Amerikaanse moederorganisatie The Summit Lighthouse. Contributie betalen werkt met Credit Card. Meer informatie over lidmaatschap optie #1 vind je hieronder: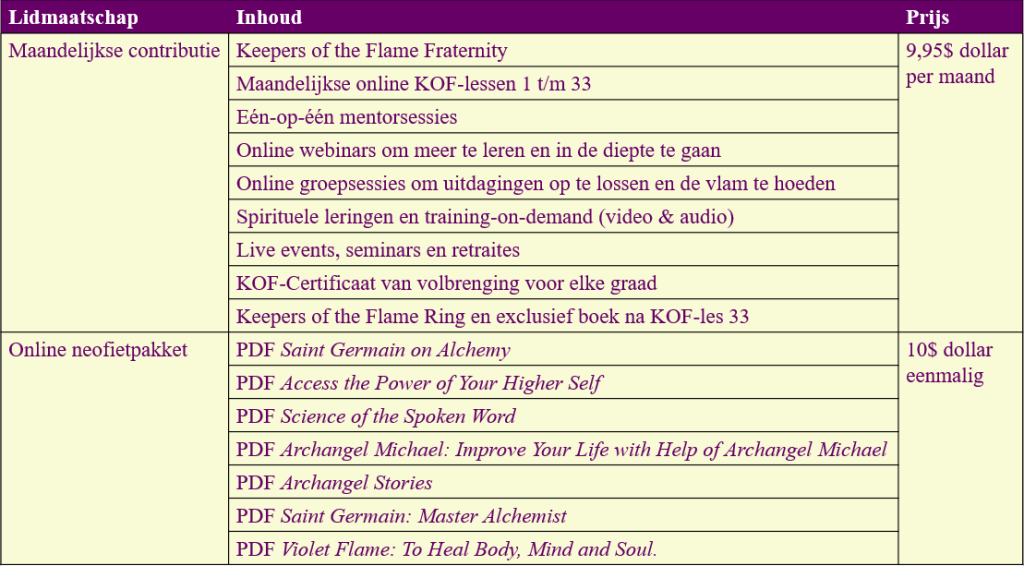 Heb je vragen over hoe je kunt meedoen aan de activiteiten van TSL en de Keepers of the Flame Fraternity? Wil je graag in contact staan met een mentor die jou wegwijs maakt, en met een groep gelijkgestemden? Neem dan contact op met Joyce Carels via welkom@summitlighthouse.nl. Download de brochure voor meer informatie.
---