De Waarheid over karma – een levensveranderende wetenschap
The Summit Lighthouse presenteert
De Waarheid over karma – een levensveranderende wetenschap
Zondag 24 maart van 14:00 – 17:00 uur incl. pauze
Iedereen weet wat karma is. Maar weet je ook dat een juist gebruik van de Wet van Karma ervoor kan zorgen dat je dit leven nog bevrijd kunt worden van het wiel van wedergeboorte en verder kunt leven als een opgevaren meester?
Hiervoor moet je aan een aantal voorwaarden voldoen die zeker haalbaar zijn voor elke lichtdrager die oprecht het pad van het Hogere Zelf wil volgen. Om te beginnen, moet je weten wat Gods karma is, en het karma van de ziel. En welke actie van de ziel wordt verwacht.
Vervolgens moet je weten hoe je aan de voorwaarden van het pad kunt voldoen en welke instrumenten je hiervoor ter beschikking staan. In het Aquariustijdperk is dit alles mogelijk onder het sponsorschap van de Hiërarch van het Aquariustijdperk, de geliefde Saint Germain.
Wil jij weten hoe je uit het doolhof van karma en reïncarnatie kunt komen via de snelste weg die tot je beschikking staat? Kom naar de lezing, en het zou kunnen dat je leven nooit meer hetzelfde zal zijn.
Toegang € 15
Opgeven kan via de agenda: http:/www.summitlighthouse.nl/agenda
---
Over de presentator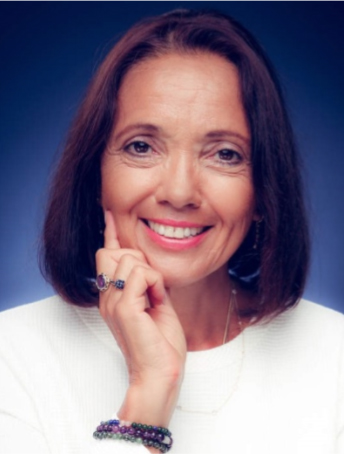 Joyce Carels bestudeert inmiddels 17 jaar de leringen van de opgevaren meesters zoals deze in The Summit Lighthouse zijn doorgegeven via de gezalfde boodschappers, Mark en Elizabeth Clare Prophet.
In 2018 is Joyce afgestudeerd aan de School of Theology van Summit University en is zij aangesteld als minister van Church Universal and Triumphant.
Joyce verbaast zich dagelijks over de schat aan informatie en hulpmiddelen die de opgevaren meesters aanbieden aan de oprechte zoeker op het pad.