Perfect love casts out fear | Volmaakte liefde drijft angst uit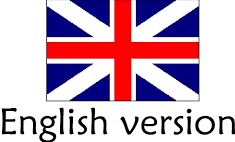 While the world contemplates its fears, arranges itself around and in and under its fears, long ago the word was spoken: Perfect love casts out fear. Love is an all-consuming firethat does dispel all that fears. For fear is based on the fear to be, the fear of existence, the fear of taking a single step in life, and the distorted preference not to be rather than face the challenge of living itself.
Consider, then, that only the love of Christ can beget the courage to challenge all that is not-love. When you hold your beloved child in your arms, the gift of God to you, your love is so great that you are also ready to address that which attacks the child—whether as disease or a villain or an accident or anything that would limit the development of that child. You have seen some parents, however, who have not contained this love and therefore have not had the pure regard for their children. They have not loved enough to be willing to face that which is directed against that child. And therefore, the children go unprotected, they suffer loss and serious setbacks in life.
Caring enough, therefore, caring ultimately as the perfect love of Christ, must become the sign and the mark of true leadership. The leaders of nations who love the Christ in their people become the true shepherds who lay down their life for their people—laying it down not in death but in the living sacrifice of service, of penetration and probing and going after that which threatens the community, the national security, and the internalization of the Word by every citizen.
---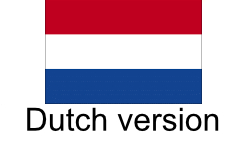 Terwijl de wereld over haar angsten nadenkt, zich rond en in en onder haar angsten schikt, werd lang geleden het woord gesproken: volmaakte liefde drijft angst uit. Liefde is een alles verterend vuur dat al die angsten verdrijft. Want angst is gebaseerd op de angst om te zijn, de angst voor het bestaan, de angst om een enkele stap in het leven te zetten en de verwrongen voorkeur om niet te zijn in plaats van de uitdaging aan te gaan om zelf te leven.
Bedenk dan dat alleen de liefde van Christus de moed kan verwekken om alles wat niet-liefde is, aan te vechten. Wanneer u uw geliefde kind in uw armen houdt, het geschenk van God aan u, is uw liefde zo groot dat u ook bereid bent om datgene aan te pakken wat het kind aanvalt – hetzij als een ziekte of een slechterik, of een ongeluk of iets dat de ontwikkeling van dat kind beperkt. U hebt echter enkele ouders gezien die deze liefde niet hebben belichaamd en daarom niet het zuivere respect voor hun kinderen hebben gehad. Ze hebben niet genoeg liefgehad om bereid te zijn onder ogen te zien wat tegen dat kind is gericht. En daarom zijn de kinderen onbeschermd, lijden ze verlies en ernstige tegenslagen in het leven.
Voldoende geven om, uiteindelijk als de volmaakte liefde van Christus, moet daarom het teken en het kenmerk van waar leiderschap worden. De leiders van naties die de Christus in hun volk liefhebben, worden de ware herders die hun leven geven voor hun volk – niet hun leven offeren in de dood, maar in het levende offer van dienstbaarheid, van doordringen en onderzoeken en achter datgene aan gaan wat de gemeenschap bedreigt, de nationale veiligheid en de internalisering van het Woord door elke burger.
---
Pearls Of Wisdom Vol. 27 No. 3 Beloved Paul the Venetian; The Art of Love
Parel van Wijsheid Vol. 27 Nr. 3 Geliefde Paul de Venetiaan; De Kunst van Liefde