Journey to the Heart of Maitreya Buddha
din29jun(jun 29)10:00zon04jul(jul 4)17:00Journey to the Heart of Maitreya BuddhaA Virtual Retreat on Zoom June 29th through July 4th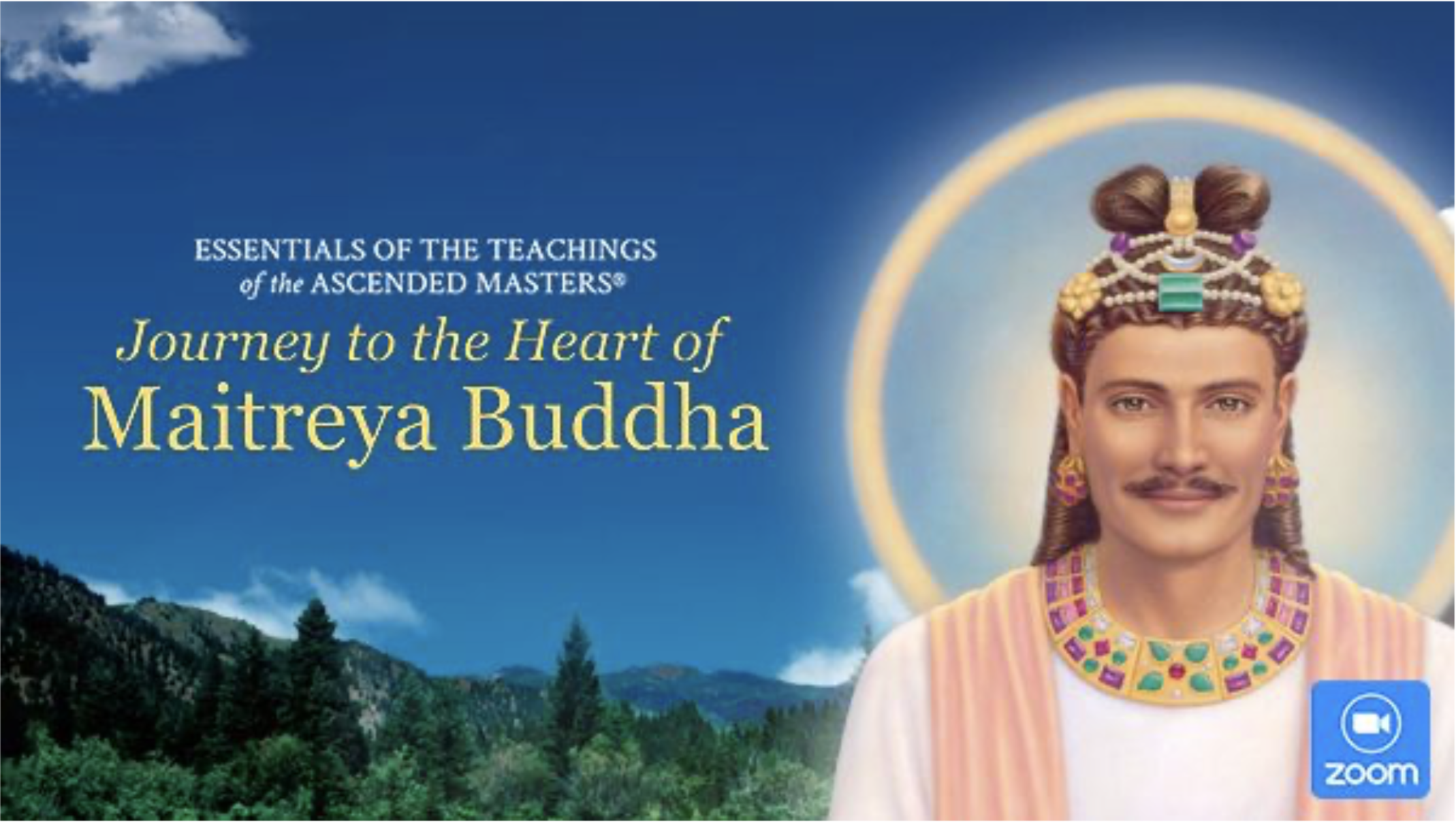 Informatie

Dear Friend of Light,

We are contacting you because of your interest in the Teachings of the Ascended Masters. We are happy you have enjoyed the free lessons on karma and reincarnation, chakras and more.Now, you are warmly invited to a special Summer On Line Event:

We are looking forward to gathering spiritual seekers together for this class. Now is a perfect time to immerse yourself in the love, wisdom, and power of the Teachings of the Ascended Masters.Join the class as we experience the Heart of Maitreya Buddha, known as the "Coming Buddha Who Has Come." Maitreya is the Buddha of Loving Kindness.

Learn more about the mysteries of your own personal path to the ascension, the threefold flame of inner light in the heart, the mission of twin flames and the ancient Mystery School of Eden and today.Discover the mastery of the love fires of the heart and how love is the key to the acceleration of spiritual light in our world. Experience the aura of the Ascended Masters as they teach and initiate their students.

We are excited to share these stories, new presentations, and special events with you during the six days of our online video class.

We are in different time zones and countries. Please feel free to participate in the retreat as you are able. You will also have permanent access to the full replays after the event is over.The registration fee for this six-day event is $48.00. You can choose to make 3 automatic payments for 3 months of $16.00 each.
These extra resources are used to expand our services to you, improve your online community experience and publish the Teachings of the Ascended Masters. Your registration helps forward the Teachings of the Ascended Masters and spread more light to the world. Our spiritual mentorship team sends you love and greetings from the Royal Teton Ranch in the Rocky Mountains.
May the peace of the Divine Presence be with you,
The Summit Lighthouse Spiritual Mentorship Team and the Keepers of the Flame Fraternity

Meer informatie of hoe te registeren mail naar: tslh@summitlighthouse.nl
Lees meer
Tijd

Juni 29 (Dinsdag) 10:00 - Juli 4 (Zondag) 17:00